WACE English can be a daunting subject for anyone who has never had confidence in the subject. For Stacey, who recently completed Year 12 – it turned out to be a piece of cake. Hear from her below.
1) How did you feel about English as a subject throughout high school?
English used to be a subject I struggled with during middle school. However, since having Bianca as my English ATAR tutor, I felt more comfortable and stronger completing tests, assignments and exams, especially when completing my WACE. I knew that all my preparation leading up to exams with Bianca helped me feel calm and relaxed about completing this course.
[adrotate banner="4″]
2) What were you most worried about for Year 12 English?
There was not a lot that I was worried about for Year 12 English, as I felt comfortable when seeing my grades constantly improve after each test. So I knew that I was improving every time and was never falling backwards. However the one thing I was most worried about was not finishing in time, but I knew the only way to fix this was to use my time wisely by making sure that the 10 minutes of reading time purely went to reading the texts over and over again and annotating these in my head.
3) How did you study for Year 12 English and what tips would you give other students?
When studying for English it is best to continuously re-write essays, create new essays and read over essays. This will not only help you think on the spot, but helps you write faster and think about the structure of an essay as well. If I had to give one tip to other students I would say, ensure that when you are reading the novel given to you by the teachers, make sure you leave sticky notes on pages you believe would benefit you when writing an essay about the novel. So you then won't have to go back and find quotes later on.
4) What was the biggest lesson you learned from the WACE exam that you could pass on to other students?
Calm down. You are stressing yourself out over something you have done a million times now. You know how to write an essay, you know how to annotate an extract and you know how to use your time wisely. When you open that piece of paper take a deep breath and just focus on what is in front of you.
5) What was the benefit of working with Bianca throughout Year 12?
Bianca is a bright and bubbly woman, who made me feel relaxed and confident, she never doubted me once and made me feel like I was capable of achieving anything. Bianca's corrections would never make me feel like I have failed, she would explain the reasoning as to why something would not be necessary in that specific place. Bianca not only helped me get my grades up and achieve a higher score then I ever expected to get in English, but she managed to expand on my vocabulary which then made me feel like a confident out-going person. Bianca is someone who is striving to help everyone achieve the best they can and always puts her students first. Bianca is someone who loves to express good deed in anyway possible. I was successfully able to graduate from school, and complete ATAR English on a B, which I never expected to achieve, I also passed my WACE exam higher then I expected to get as-well. So Thank you Bianca for all your hard work and squeezing as many lessons possible for me.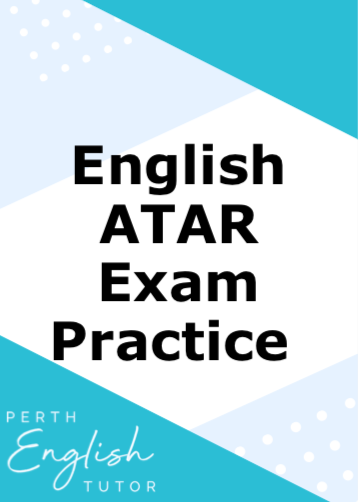 WACE English Practice Exam
Not sure how to study for your WACE English exam?
This WACE English Practice Exam will help you practice for your upcoming exam.
The practice is divided into the three sections of the exam; Comprehending, Responding, and Composing.
The guide will help you "flex" those muscles and give yourself a strategic boost.
Download today!